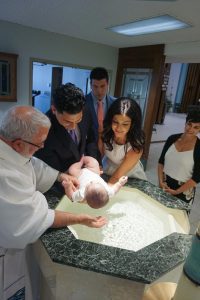 Parents must be registered and active members of the parish for at least 3 months prior to arrangements of their child's baptism.
Please email Deacon Tom Houle at deacontom@stthecla.com or contact the parish office at 586-791-3930 to schedule date and time.
Birth parents & sponsors are required to attend a preparation class.
Baptism Classes are held once a month please see the parish calendar for dates or call the parish office.