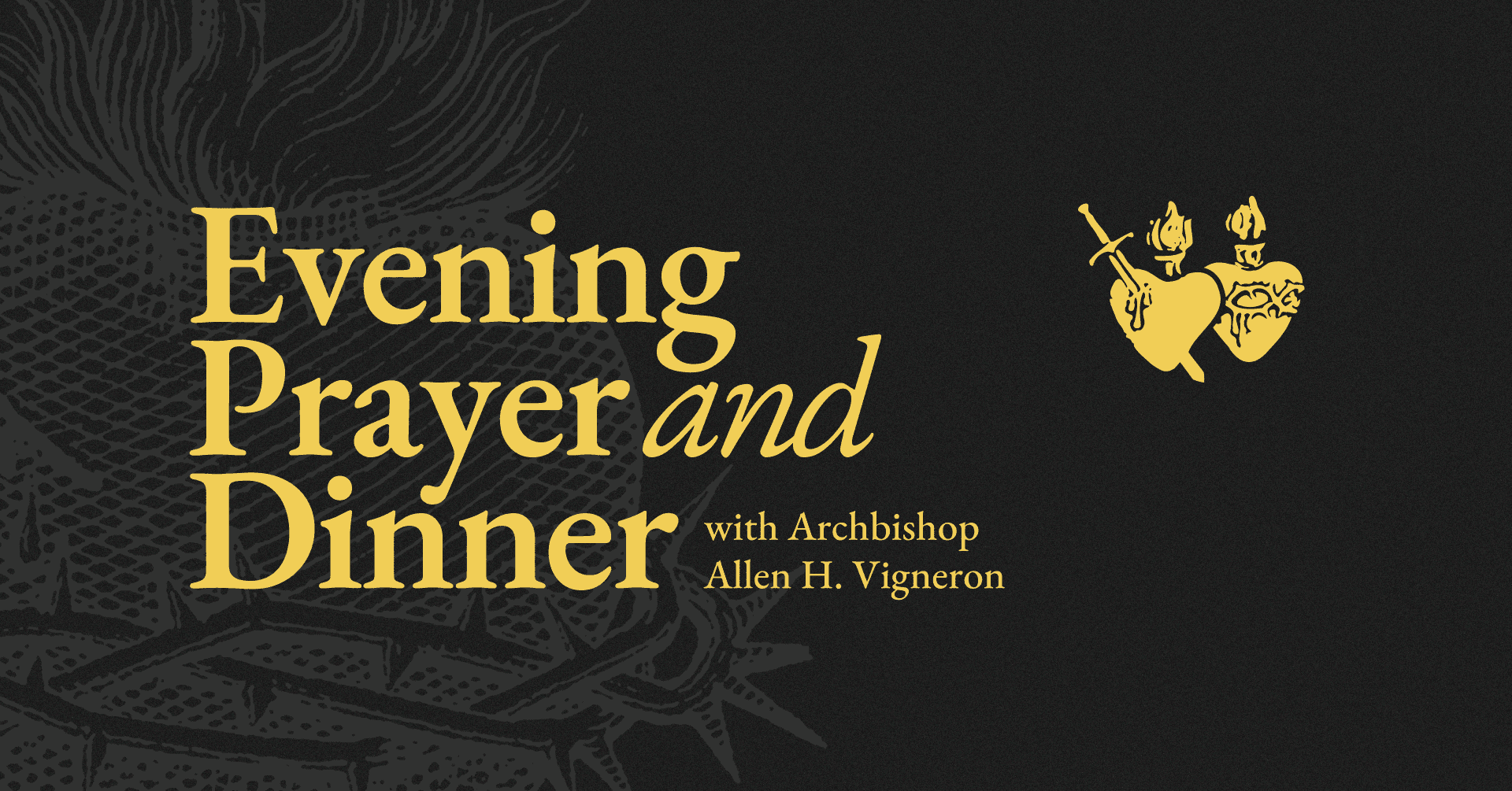 Solemn Evening Prayer and Dinner with the Archbishop is a high-impact, low-pressure experience to begin or continue the conversation about vocation and priesthood.
It will be held on Tuesday, March 28, 2023 – 6:00-8:00 p.m. at Sacred Heart Major Seminary.
Priests, consider inviting those in whom you may already see a vocation to the priesthood. Typically, we invite men, ages 15 to 55, to attend with either their pastor or associate pastor. For more information and to RSVP, contact us. Please RSVP no later than Monday, March 20.
The dress code is Business Professional (shirt and tie, dress pants, and dress shoes). Plan to arrive at the seminary between 5:30-5:45 p.m.
Do not be afraid to extend an invitation to a young man to follow Christ as a priest. If there is a special circumstance and the individual is younger or older than this, please call the office to let us know.
*This program and event is subject to change, per the COVID-19 response at Sacred Heart Major Seminary.